A decade ago, I thought "blending" was the art of sourcing enough green coffee to last a few months, while leaving wiggle room to roast the coffees that were getting a little long in the tooth. Of course, back then I also thought that a "trip to origin" meant partying until the sun came up or the rum ran out.
Now a trip to origin doesn't just mean a travel party, it's real work. Our buyer, Ryan, is currently in Kenya. In his first two days there, he has already visited coffee mills, met with coffee farmers, and is scheduling return trips to buy beans. He's managed to get a few moments of sleep and hasn't yet had a sip of rum. A lot can change in 10 years.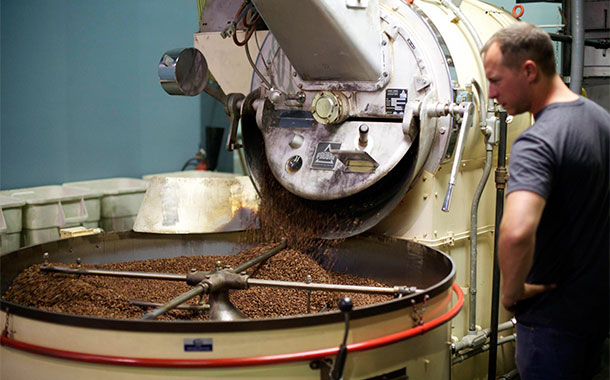 For me, the blend is always almost right. I'm pretty sure I can coax a bit more refined sweetness out of the Bourbon and Caturra beans that make up this Honduran, or reduce, ever so slightly, the ginger and orange soda flavor of the Guji. I'm so close.
I French Press it, filter it through a Chemex, pump it with an Aeropress. In the end, I like what I've got. On the cupping table words like clarity, integration, and balance are spoken. The blend has depth – a beginning, a middle, and an end. The blend is accessible – slightly deeper than I would take a single origin, the acidity is a part of the whole, instead of up front. Brown sugary sweetness, chocolate brownies, gooey and thick and maraschino cherries. The tartness is embedded, rounded off.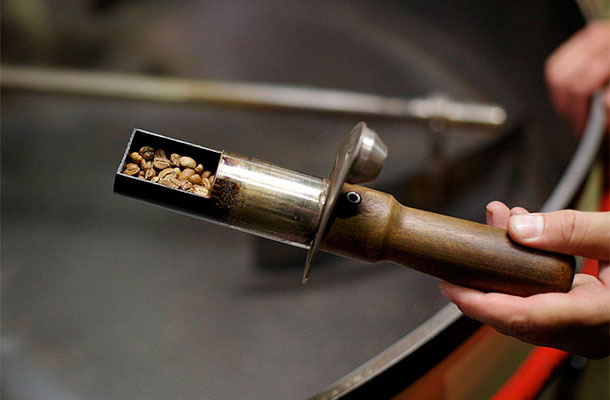 And now we get to the secret of the blend. It's not the beans, though they certainly matter, nor is it a particular roast, or even the mastery of the operator, but the sum of it all. The blend is an organization that takes into account the introduction of a fresh crop of Guatemalan consisting primarily of the Bourbon cultivar, while the last few bags of an amazing Bolivian from the Nor Yungas valley begin their exit. It is gentle heat and impeccable timing. The blend is a well-defined palate, a nose that could belong to a perfume, a slurp that frightens, and pretty decent chops on an espresso machine. It is the combined passion for excellence at every aspect of the coffee process: growing, roasting, and brewing.
The espresso extracting into my demitasse is viscous. I let the tan streaks just begin to overtake the deep brown when I pull the espresso from beneath the grouphead. It's been 23 seconds and I've extracted just under 2 ounces of coffee nectar. My Americano sings and now I can go roast more coffee. The next batch will be even better.