I recently got to have a cup of coffee with my good friend and longtime supply partner, Benjamin Paz. Benjamin and his family have been changing the face of Honduran coffee for nearly a decade, responsible for advising and supporting the group of small producers in three communities that surround its mill, Beneficio San Vicente (BSV), in Peña Blanca, a town in northwestern Honduras. Since 2008, BSV-supported coffees have occupied 60% of the Cup of Excellence winners, with five first place wins. He told me about BSV's origins, its role assisting the local farming community, and what makes the coffee from this area so special.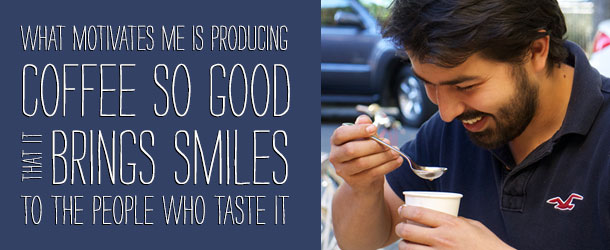 How did BSV come to be?
30 years ago, my father, Fidel, started buying coffee in Peña Blanca, after my grandfather, who had been doing the same thing, left. That continued through the '80s. But then everything changed when the prices went up in the '90s. A lot of people in the area started planting coffee, so production went up. My father was the only buyer there, so he could buy a lot of coffee. This afforded him the opportunity to export. In 2000 we built the mill that is BSV.
What role does BSV take in the supply chain?
Well, there are many different things that we do. For example, the first one is financing. We support producers by providing economic resources – to buy or maintain a farm, or plant coffee. No other company does the same thing, it's not the same thing in other places. So that's a big thing because there is not good access to money otherwise. Producers who don't have access to money sell their coffee to less involved buyers at a cheap price. Sometimes they need money and can't wait for a fair price. We try to help them avoid that.
At the farm level, we help them through agronomic consulting, like giving them advice and showing them successful techniques. My cousins, Arturo and David, are agronomists who know a lot about growing coffee, so they provide producers with free information. Also we help producers acquire fertilizer.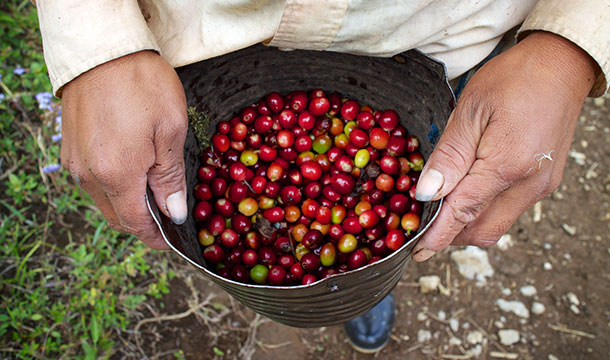 We help facilitate and oversee as much as the producer needs, basically – processing, drying, milling, and cupping. We help farmers determine if their coffee has potential; we help them decide whether it is worth spending the time, energy, and money developing that into specialty coffee. For free. We don't buy the coffee from them, we help connect them directly with roasters like Tonx.
We are a family company, and so it may not be a surprise that we approach this business like a family. The producers are part of this family, we've known some of them for a very long time, so even if they just need somebody to talk to, we're there for them.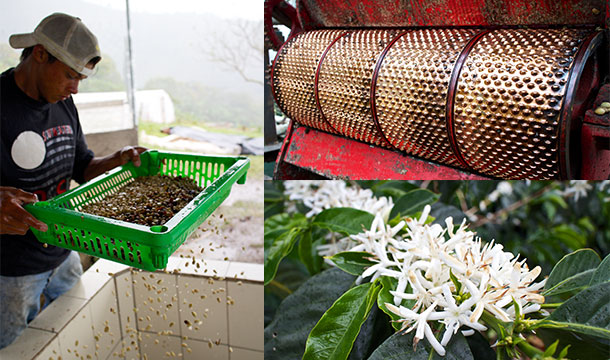 What makes the coffee from that area so special?
It's weird, because there are so many areas in Honduras that have the same elevation, the same varieties, but they are not the same, and I think it's a blessing. A blessing for everybody, but mainly for the producers, because it gives them access to great prices. They are humble, very hard workers, and it has paid off.
What does it mean to the producers in the area to be connected directly to buyers who are paying great prices?
It's a big deal for them. To see how the producers are living right now compared to the years before, it's totally different. When they were subjected to fluctuations in the market, they weren't always able to provide for their basic needs. Now that they have access directly to roasters like Tonx, they can put their kids in school, reinvest in their farms, build better houses. I've seen producers building houses made of logs and concrete right next to their old house made of thin wood slats. It's had a huge impact on them, and it's big and amazing. It's changing the lives of people and entire communities.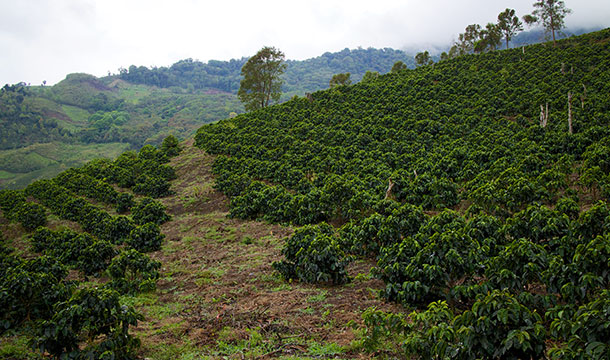 What do you do for BSV?
I do a little bit of everything, from packaging and painting bags, to budgeting decisions, preparing marketing, and assisting in the cupping lab. It's a family business. And everyone in the family spends time with the producers, talking with them, seeing how they work and what improvements they're making. Whatever is necessary, I do it.
And you have a farm, too?
I am a coffee producer now. The farm is growing, but not producing yet. Still, I'm very, very excited. The thing that motivates me the most is producing coffee that is so good that it brings smiles to the people who taste it. I have made good friends, very good friends on the consuming side of the business, and I just want to make them happy.
What's next for you?
Just as he accomplished his father's dream by exporting coffee, I'm looking to accomplish my father's dream, which is to expand our family's business, and with it, the name "San Vicente" as it pertains to coffee, beyond Honduras. Whatever that means, I'm trying to figure it out.