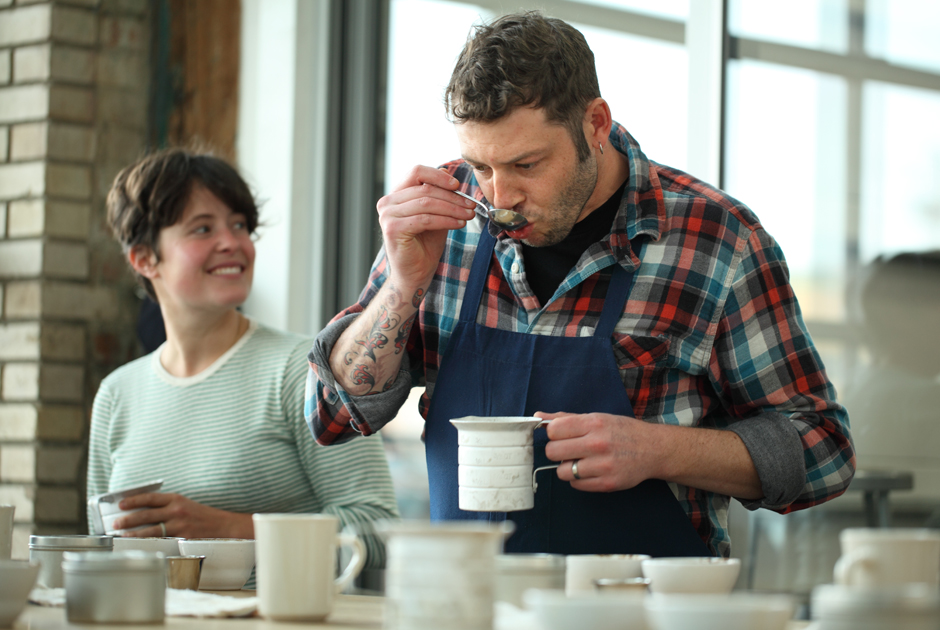 We offer free public discussions and cuppings of our coffee every week!
In the Bay Area:
Webster Street - Sundays at 2 p.m. (To guarantee a spot in our Webster Street cupping, get a free ticket here.)
Heath Ceramics - Thursdays at 11:30 a.m.
In New York:
Berry Street roastery - Fridays at noon.
Hell's Kitchen - Wednesdays at 10:30 a.m.
Chelsea - Saturdays at noon.
In Los Angeles:
Arts District roastery - Tuesdays at 4 p.m.
No reservations are necessary. But due to space constraints, we can't accommodate more than 25 people at a time.