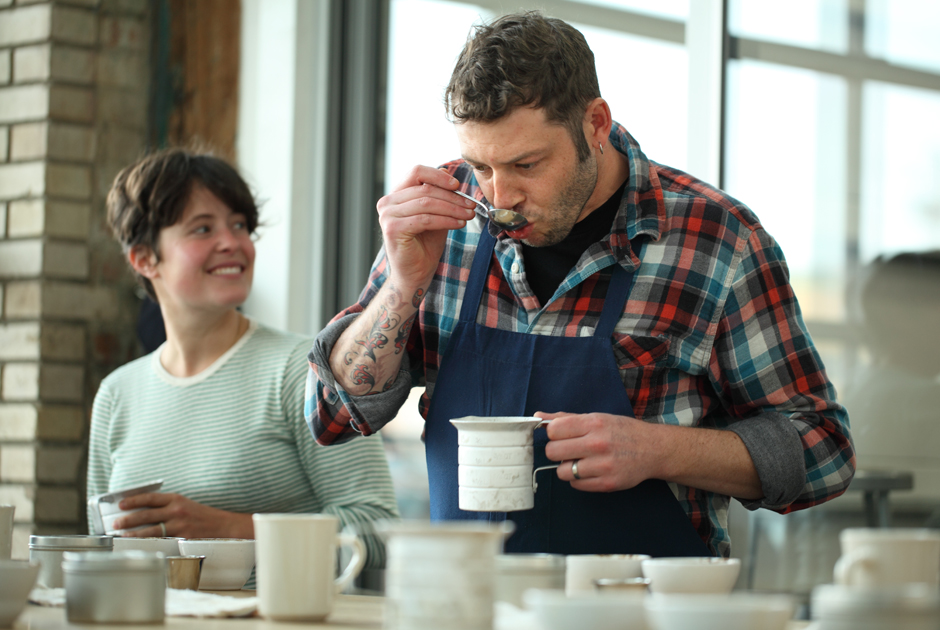 We offer free public discussions and cuppings of our coffee every week!
In the Bay Area:
Webster Street - Sundays at 2 pm (To guarantee a spot in our Webster Street cupping, get a free ticket here.)
Heath Ceramics - Thursdays at 11:30 am
In New York:
Berry Street roastery - Fridays at noon.
Chelsea - Saturdays at noon.
In Los Angeles:
Arts District roastery - Tuesdays at 2 pm (No reservations are necessary, but due to space constraints, we can't accommodate more than 25 people at a time.)
At our W.C. Morse cafe, we offer brewing classes!
Home Espresso Machine Classes
Saturdays from 12 pm – 3 pm
Classes are held every week, with two offerings: Espresso 101 is from 12 pm – 1 pm and Milk & Art from 2 pm – 3 pm. Please sign up for either (or both!) classes. (To guarantee a spot, get a free ticket here.)
Drip Coffee Class
Every other Monday, 3 pm – 4 pm
We offer an introductory Bonmac pourover demo and tutorial, perfect for those beginning to brew at home as well as those who want a refresher course. A little Blue Bottle history and extraction theory will be discussed. For more information, contact daniell@bluebottlecoffee.com.