Events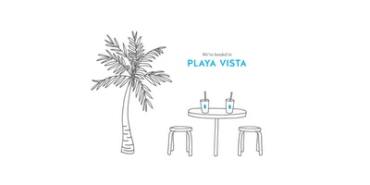 Playa Vista – Friends and Family
Friday, July 7, 2017, 9:00 am - 3:00 pm
12105 W Waterfront Dr. at the corner of Campus Center Drive and Millennium Dr. , Los Angeles, CA 90094
Our Playa Vista cafe is just a few days from its official opening on Sunday, July 9. To celebrate, we're welcoming a small group of friends and family into the space a couple days early. In exchange for your help getting our baristas comfy behind the bar, we'll serve you some delicious coffee, on the house.
All proceeds from the event to benefit the neighborhood nonprofit Safe Place for Youth—a solutions-oriented haven for LA's homeless kids. 
The cafe is located at the corner of Campus Center Drive and Millennium Drive in The Brickyard campus.
Click here to reserve your spot.