Events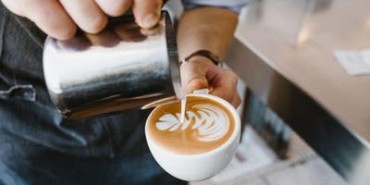 Latte Art: An Exclusive Master Class
Sunday, March 3, 2019, 10:00 am - 12:00 pm
480 9th Street, Oakland, CA 94607
Join Blue Bottle Coffee at our Old Oakland Training Lab to learn the rarefied skill of latte art from our expert Training Team.
To keep your mind sharp, we'll be serving delicious coffee and pastries, as well as a bundle of parting gifts.
Available Class Dates
February 17 - 10am–12pm
February 24 - 10am–12pm
March 2 -10am–12pm
March 2 - 1–3pm

March 3 - 10am–12pm 
Tickets
Individual: $125
Pair: $200
Click here to reserve your spot.