Events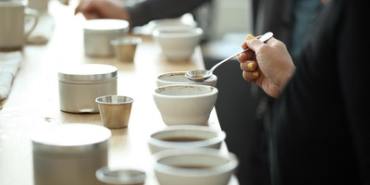 Coffee Cupping – Berry Street
Friday, September 22, 2017, 12:30 pm - 1:30 pm
160 Berry Street, Brooklyn, NY 11249
"All coffee tastes the same." Sound familiar?
Taste coffee with us at our Williamsburg roastery. We'll explore the nuances of different varietals and coffee types and learn how to identify flavor notes. Linger with us after the cupping to sample coffee from our menu. 
Click here to reserve your spot.