Events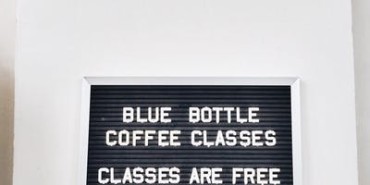 Blue Bottle Coffee Lab – Coffee Cupping – Webster Street
Sunday, September 9, 2018, 11:00 am - 12:00 pm
300 Webster St, CA 94607, Oakland, CA 94607
Come join us for a free tasting and discussion of our coffees at Webster Street.
Materials will be provided, so there is no need to bring anything but your enthusiasm! Our Cupping Room is part of our roastery and cafe at 300 Webster Street, with an entrance in the cafe next to the merchandise shelves.
Please visit either our company or Webster Street Cafe websites for additional information, and feel free to reach out via the email provided in our profile.
Click here to reserve your spot.