Events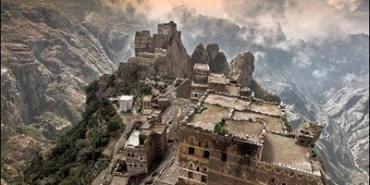 Blue Bottle x Port of Mokha
Sunday, June 5, 2016, 6:00 pm - 8:00 pm
456 University Ave., Palo Alto, CA 94301
Blue Bottle Coffee x Port of Mokha
Retracing the Historic Route of Coffee
Blue Bottle Coffee, the Oakland-based coffee roaster with a unique network of cafes around the world, is thrilled to celebrate the profound tradition of coffee by retracing its historic origins with Mokhtar Alkhanshali, the Founder of Port of Mokha, a coffee project with a social mission. Mokhtar Alkhanshali will join James and guests for an intimate fireside chat on Sunday, June 5, from 6–8 pm.
The first coffee beans to greet the Western world were likely of Yemeni origin; they made their appearance at Central Europe's first coffeehouse, die blaue Flasche (The Blue Bottle), when an emissary to the Viennese army purchased them from retreating Turkish troops in 1683. Three centuries later, the modern-day Blue Bottle Coffee will serve Yemeni beans that journeyed through the same port as the original "blue bottle"—the Port of Mokha. 
Mokhtar traveled in a dinghy across the Red Sea with only two suitcases of coffee, after having been kidnapped and mistaken for a Houthi rebel, to bring the coffee of his Yemeni farmers and brethren to the SCAA (Specialty Coffee Association of America). His story of escape reverberated globally, and when he landed in Seattle after his tumultuous journey, he was met with a media storm.
For this special evening, Blue Bottle Coffee will launch a unique culinary pairing inspired by the ingredients of Yemen and Mokhtar's journey. Guests will be able to purchase the coffee, Yemen Hayma Hussein al-Haba, with the food offering. A brochure detailing the story of the coffee will also be included.
Click here to reserve your spot.